Subject lines can make or break an email. They will either grab people's attention enticing them to open the email or they can come across as spammy and make people disregard the email. I wish I could give you an exact formula for creating subject lines but unfortunately there isn't one (unless you have it in which case please share!). But don't despair! There are best practices you can follow that will help your open rates and optimize your emails.
First and foremost make sure you are being relevant to your audience. You want to make sure that the content you are sending and the subject line you are creating reflect the recipient and their interests. You also want to make sure your subject line reflects the content inside of the email. If your subject line alludes to something totally different from the email you sent, it can frustrate your readers and lead to unsubscribes. For example if I send out an email with the subject line referencing new dog products but my email is all about cats it can make dog lovers feeling misled and possible cause them to want to unsubscribe.
You also want to make sure your subject lines are short and to the point. Research has shown that an ideal subject line is between 0 and 50 characters. Most people are on the go and don't want to read long subject lines so make sure to keep it short! You also want to avoid "spammy" subject lines as this can lead to people reading your subject line and automatically deleting it or marking it as spam in your box. Avoid things like: free, help, percent off and reminder to name a few as people tend to ignore them.
Finally try personalizing your subject lines to help increase opens. You can used things like location based personalization to be relevant to your recipients location or personalize the subject based off of their interests. This helps the reader feel that they aren't receiving a generic email and since it relates to their interests or location they are more likely to open the email. Also try things like questions in the subject lines or exclusive phrasing to help entice the reader to open the email.
Subject lines can be tricky but play around with them to see what will work best for your audience. Try performing A/B testing to test out different types of subject lines to see which ones performed better with your audience. And remember to be fun and playful with your subject lines to help stand out in the sea of emails your recipient is most likely receiving.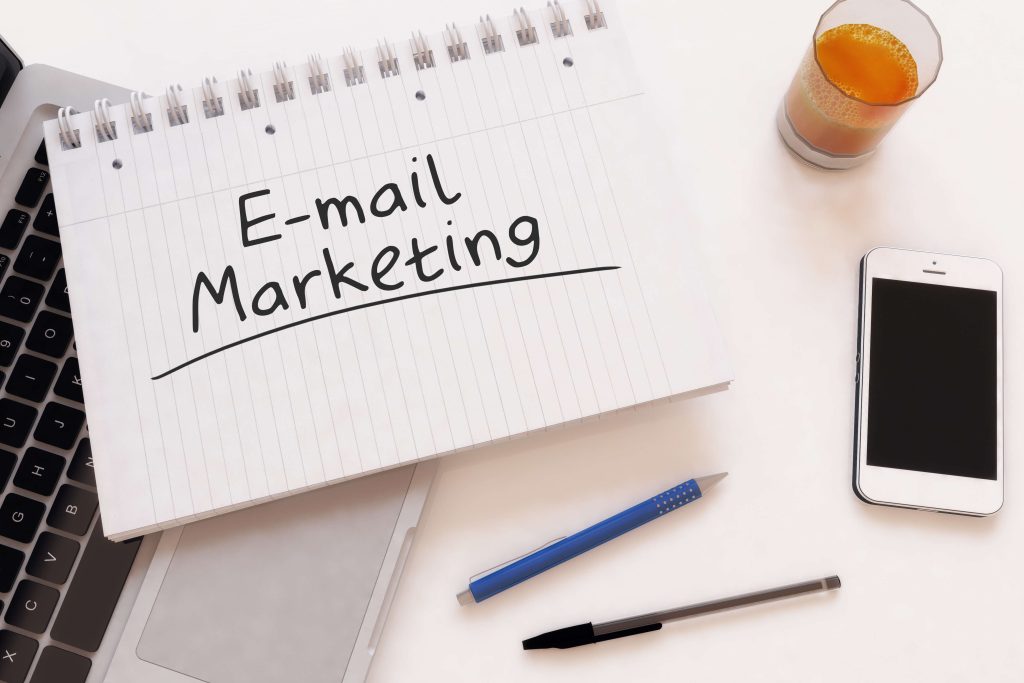 Email marketing is very important and key to a business's success even though some people believe that social media is overtaking email, there are some key statistics that prove otherwise. About 73% of Americans value email and believe it is important and email marketing has a 56% retention rate the highest in all digital marketing platforms according to Gigaom Research. The key to email marketing is to always make sure that you are creating emails that your receiver wants to open and read. Below are some tips to help optimize your emails and hopefully gain some conversions!
Be clear with your call-to-actions, make sure that your consumers know exactly what you are asking them to do.
Make your subject lines short and personalized. Many people are reading their emails on their phones so by keeping it short you will get their attention quicker and by personalizing the email it will increase open rates by 20%!
Make sure that your emails will render correctly on both desktop and mobile devices to ensure proper delivery and reception of your emails.
Don't rely on images in your emails. Many email providers will not show emails by default so make sure that your main message isn't in an image that may not appear automatically. You can always send a test email to make sure this isn't happening.
Perform A/B testing to see which types of emails and subject lines your audience is more receptive to. This will help you to send out the best possible emails.
Obtain data to help you measure how you're doing. Things like open rates, bounces and click-through-rates will give you an idea of which emails performed better than others and the bounce rate will let you know if your email list needs to be cleaned up.
In conclusion don't give up on email! It can immensely benefit your business but make sure that you are utilizing email to the best of your ability! Always make sure to test, test and test again before sending to make sure everything is rendering correctly and look professional. Need help getting started with email marketing? Contact IGV today at 330-425-0922!