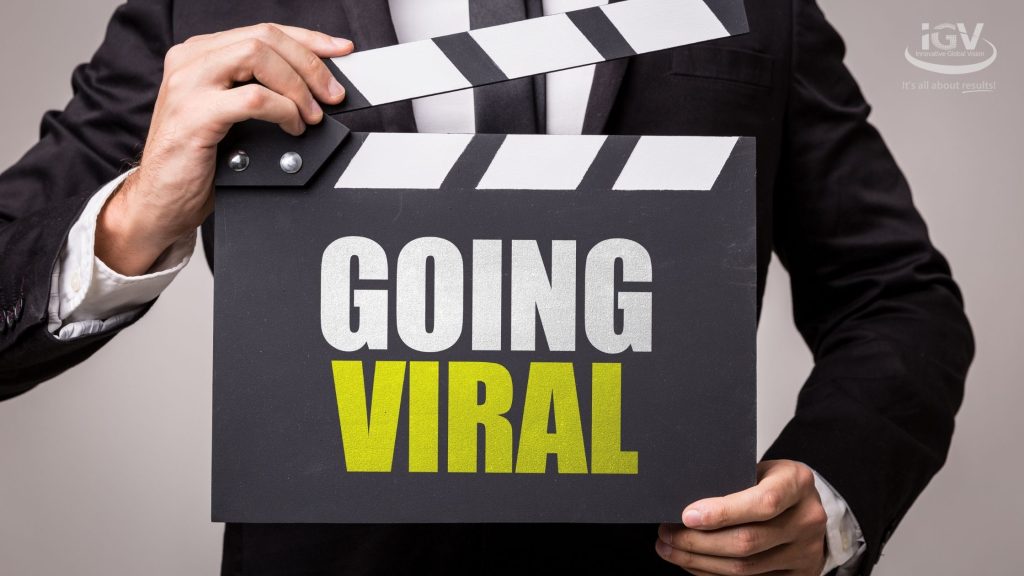 What does it mean to "go viral" anyway? Typically, a post that is viewed by thousands upon thousands of people in a very small amount of time. What topics make great viral posts? Posts about two-headed cats and maybe a good meme these days.
How Many Posts Go Viral?
The question many people ask is how often are posts going viral? The answer is only about 1 out of a million posts will go viral. According to a Stanford University Study.
Mass media or marketing efforts rely on what might be termed a "broadcast" mechanism, meaning simply that a large number of individuals can receive the information directly from the same source. As with viral events, broadcasts can be extremely large—the Superbowl attracts over 100 million viewers, while the front pages of the most popular news websites attract a similar number of daily visitors—and hence the mere observation that something is popular, or even that it became so rapidly, is not sufficient to establish that it spread in a manner that resembles social contagion.

Sharad Goel, Ashton Anderson Stanford University, Stanford, California
Statistically, if you posted a million posts, one might go "viral," but that doesn't mean that your content isn't just as important as posts that gain an instant following. Your marketing strategy should be posting content on your social media for several different reasons, "going viral" shouldn't be the ultimate measurement of success.
Example of a Marketing Campaign Viral Post.
Big business is great at creating digital marketing campaigns that go "viral" Let's look at Coca-Cola for an example. Brilliant marketing. Everything from the Polar Bears to the Coke cans with your name on them. the "Share a Coke" campaign in 2011 for instance earned 18 million impressions and site traffic increased almost 900%. Page likes on Facebook increased by 39%. We would say that was a great campaign.
The reality, Coca-Cola has very big pockets. They paid for every bit of that increase in social media traffic through good marketing campaigns, ads, and the vast reach available to them with a global brand. They don't expect to reach the viral post status with a singular piece of content, it is a collective strategy built around a campaign that made it work.
Learn from Coca-Cola. Strategy is a key part of successful campaigns. The "Share a Coke" campaign started in 2011 and is still an active campaign today. You can go to the Coca-Cola website right now and order your custom printed cans and bottles in 2022. More than a decade after this campaign began, it continues to produce brand awareness and sales.
Example of Influential Circles of Viral Posts.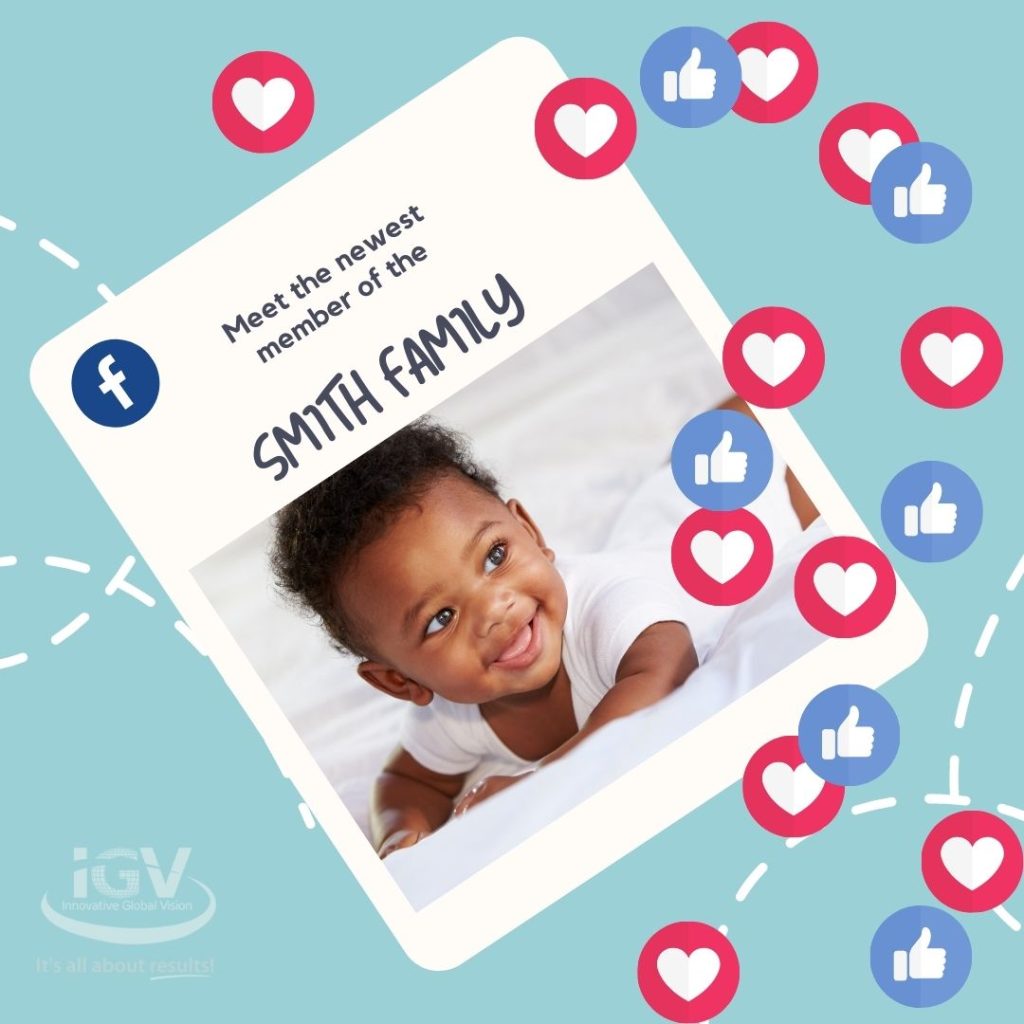 Sometime the whole world doesn't need to see your content. If you are a regional business and your goal is for a billion people to see your post, that isn't really a good goal. Sure it would be outstanding if that were to happen, but are they your customers? Are they your target audience?
Influential circles can help a post more than simply going viral.
Let's look at this example. The Smith family just welcomed a new baby. All their friends and family liked and comment on how cute the new bundle of joy is on Facebook. The algorithm for the facebook platform then makes sure that more people see the post in the news feed. Which leads even more friends of friends to see it, like it, and comment on the new baby. Soon, the Smith family's new bundle is the talk of their online circle.
That is however where that ends. Even the Smith's new bundle is not going to make national news for cuteness, but everyone in the Smith family circle can celebrate the good news.
Think about it this way, how many degrees of separation are going to gush about the Smith Families new bundle of joy? Probably not the Smith's fourth cousin twice removed in Alaska when it comes to liking and sharing a posts. That is OK. The people whom the post was relevant saw and liked the post.
Reach branches out only as far as the subject matter of the topic relates to circles outside of yours. That is why posts that go viral are typically funny videos of kids or cats falling off things, and not your business advertisement.
You Should Not Worry About Posts Going Viral.
Remember many of the posts that go "viral" are engineered to do so. They are part of a bigger digital marketing campaign that could include e-mail marketing, digital ads, and strategic paid influencers to spread campaigns across many social media platforms. The more people you can get to "like" or "comment" on signals a trend for the digital platforms' algorithms telling them the post is of some importance.
If you are a client a marketing firm guarantees they can create a viral video or post for you, hang up the phone immediately and delete the emails. Realistically no one can make promises like this. Some of it is luck, and some of it is carefully orchestrated brilliant marketing with big budgets and an already large social reach.
The most important thing you can do as a business is create great informative content that is relative to subjects that people are interested in. That is really the key to long term success. As an example, one of our clients is a service company. The service they provide is necessary, but there is a lot of competition.
How Can IGV Inc help you with your Content Marketing Strategy?
Through our approach to content marketing strategy we have in place has led to numerous articles we have written ranking very well on Google and cumulatively added tens of thousands of visitors to clients websites. It didn't have to go viral to be effective. It just had to be quality work with a purpose. You have to know how to target your clients and customers with content that is relevant to them.
Need help with Digital Marketing Content Strategy Contact Us today!
The USA has seen an uptick in "live streaming" as a response to COVID 19. Businesses continue to change strategy during the pandemic to reach more customers. Understandably, live streaming gained significant traction as in-person shopping was restricted. Now that consumers are adapting to this type of content, how can businesses best use it to convert sales?
What is Live Streaming? Should I be using it as part of my digital marketing strategy?
Live streaming allows users to watch, create and share videos in real time. Think of it live broadcasts on TV or radio shows recorded in real time. To create a livestream you need the internet, a smart device, and a digital platform stream on.
We Also Recommend You Have the Following:
A good internet connection
Camera
Microphone
Tripod
Good lighting
A script or plan
Free Platforms You Can Use for Live Streaming
Now that you have a plan, where do you choose to do a live streaming event? Some of the current popular live streaming apps include Facebook Live, Instagram Live stories, YouTube, Vimeo, Twitch TV and Tik Tok. While these social media platforms are free, users typically need an account to access and use the livestream features.
Retail and Streaming
Retailers are scrambling to make livestreaming both accessible to consumers and profitable. Brands are using livestreaming to demonstrate products, talk about service and promote specials. The key is finding a way to target the audience, so they know to watch live.
Ideas to get people to show up to Live Events
Schedule days and times to live stream regularly
Send out notice to customers ahead of time
Put live streaming events on your company calendar
Create live streaming events on LinkedIn, Facebook, and Community Calendars
"What you're starting to see more and more now, especially in the livestreaming space, is a proliferation of different executions of livestreaming."

Gartner analyst Ant Duffin told Adweek
Takeaways from Live Streaming for 2022
To make live streaming effective you need to have a solid plan. You also need the right equipment. Finally, you need to know you target audience. Not a single person wants to see you talk about yourself for 10 minutes while you wait to see if anyone joins you live. Besides, if you are showing them an up-close view of your nostrils, they will not stay "live" for long.
Do you need help understanding your livestreaming options? We are here for you, contact us to get started.
Additional Reading:

On average, 25 million LinkedIn profiles are viewed every day by businesses looking for individuals who may be future candidates for job openings at their company. LinkedIn is an effective platform for Business to Business networking especially when recruiters are trying to pinpoint the perfect candidate for certain positions in their company. LinkedIn is the largest professional networking social media platform for conducting background research and building relationships with individuals to network and discover potential customers. This article outlines to pros and cons associated with using LinkedIn
Pros
Networking Opportunities
LinkedIn is a great tool that gives business owners the ability to research potential clients for a company. LinkedIn builds strong networking opportunities for particular industries by making industry posts available for research, establishing credibility with prospects and a solid search technology for companies or individuals to narrow down options.
News Updates
LinkedIn organizes content from across LinkedIn and categorizes it into relevant industries to keep you updated on upcoming trends or big ideas in the news. LinkedIn allows you to link your accounts and blogs to share experiences and advice on topics that are important in your business or industry.
LinkedIn

Answers Section
LinkedIn allows individuals to engage with each other by having an answers section which allows individuals to ask questions to the public or to selected members of their personal network. Individuals can demonstrate their knowledge and skills by providing people with feedback on various questions related to their industry. The LinkedIn answers section allows people to share their expertise to help others.
Profile Updates
LinkedIn provides information about potential employee candidates by allowing you to view professional profiles of the individuals you may be seeking. For example, if you are in the IT industry and are actively seeking a new computer engineer, you can view profiles of individuals with relevant experience by doing keyword searches. Most individuals keep their profiles up to date with their most recent experience, and the profile can act as a virtual resume. This provides the company with a general idea of an individual's previous background and skill set to compare to the job description.
Cons
First Time Profile Setup
Any social media site takes time to grow, but LinkedIn, in particular, can become overwhelming with so many components involved. It can seem easy at first, but there are multiple requirements before creating a business page. To create the page, you must have a personal LinkedIn profile and the profile strength must be listed as Intermediate or All-Star. You will need to spend some time building your profile by familiarizing yourself with the site's features and making connections. It is very time-consuming in the beginning, and you will gradually notice each connection will bring you one step closer to growing your LinkedIn page.
Content Overload
LinkedIn is a great way to share articles or tips, but too much content can make your audience feel overwhelmed and lose interest in your LinkedIn page. For example, if a person is looking for a specific post on your page from a week ago and they cannot find it, they will find another artifice on a similar page because they feel frustrated. This can result in limited interactivity when compared to other social networking sites like Facebook or Twitter.
Overall, LinkedIn is specialized for Business to Business organizations, but it is a great tool to improve business development if you are looking for potential employees, advice or tips from different industry voices. LinkedIn can help differentiate your company from competitors and provide you with research on specific companies and individuals. It is a great resource to grow your network and industry expertise.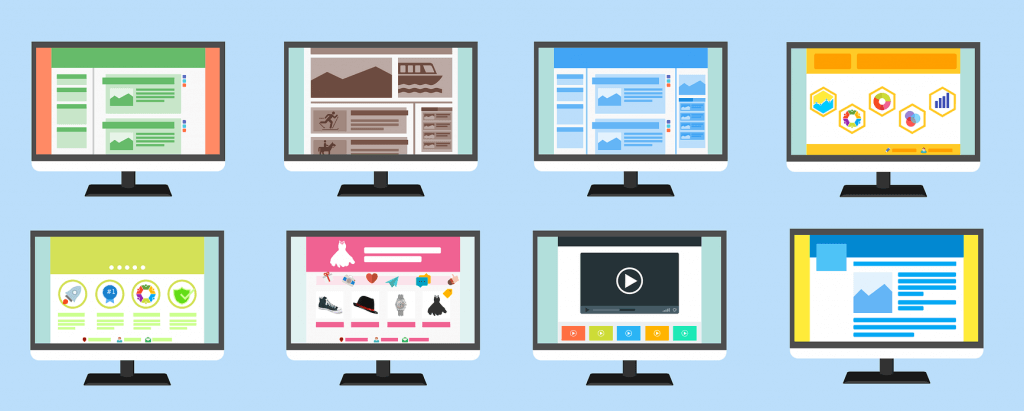 One of the most popular questions we often hear from businesses is, "My website is only 2 years old, why would I need to redesign my website again?" Before answering that question, we would ask these questions, "When was the last time your website brought in a lead? Is your website a good sales employee, or is it underperforming? If your site is not bringing in leads or not bringing in enough, this may indicate the need for a redesign. Digital marketing is constantly changing, and if you aren't keeping abreast, you'll lose out on potential customers. Here are 4 excellent reasons to redesign your website.
4 Reasons Why You Should Redesign Your Website:
1. Updating to Current Web Standards
Just a few years ago, mobile devices weren't as popular as they are today. Today, all websites need to be accessible via mobile devices —such as Google's mobile-first indexing. If your website hasn't been updated in a few years, it will likely both look outdated and function poorly on modern devices. Modern security standards have also changed: there are many new requirements to make your website accessible for those who are colorblind, legally blind, and hard of hearing.
2. Reacting to Your Customer's Needs
Your clientele from three years ago is not identical to the clients you have now. Aside from the possible shift in your customer base, their needs may have changed. Remodelling your website to emphasize the services and products that you are selling more of now is an excellent way to maximize your revenue. Take a look at your data analysis to identify the areas of your website that your customers spend the most time on. You can increase the ease of use of your website by making these pages easier to find.
3. Getting Your Customers to "See" You Again
Aspects of your website can easily blend into the background simply due to familiarity. By refreshing your site, you'll not only excite your customers, but you'll also get them to explore your entire site again, looking for new changes and products. If you've found that your customers haven't been as active on your website as they have been in the past, it could simply be that it's time for a change. Once you've started making changes, you can further refine them to improve the customer experience even further.
4. Reacting to Your Competition
While your website has been stagnating, your competition may have been improving. Updating your website is an ideal way to react to the advances that your competition has made. While you don't want to copy the changes of your competitors, you can look to them for ways in which you can improve your customer service. Do they have more methods of contact? Better social media integration? A faster checkout process? All of these things could be funneling your customers straight to them.
Regular updates to your website keep your website looking fresh, trendy, and trustworthy. Older sites indicate poor technology to many customers, making them wary of making purchases and reducing their company loyalty. A new website is often an excellent way to recapture the attention of your existing clientele while drawing in new customers.
Ready to Increase Your Website Leads?
Optimize Your Website for More Leads – Webinar On-Demand
So, it may be time for a website refresh, but what changes should you make? Join the on-demand webinar, 5 Ways to Optimize Your Website for More Leads, to learn steps to improve your website for an increase in business immediately.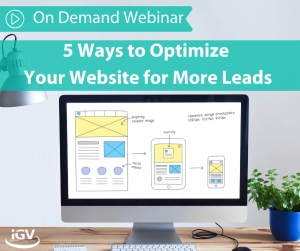 On your own time, learn how to:
Establish welcoming design principles to their current sites

Evaluate what content is necessary

Utilize conversion for their site

Appeal to user searches and SEO

Control their site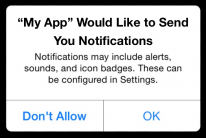 We are all familiar with this pop-up every time we download a new app on our phones. And more likely than not, we hit "OK" just to make the message go away. We want to get into our app, not play 20 questions, right? Well, there's a marketing method to these small push notifications, on mobile and on a desktop. App creators and web developers seek permission for the app to access your phone or webcam, etc. It's a courtesy factor! They just want your permission. While the repetitive pop-ups annoy us, marketers really just crave your thoughts and opinions. Push notifications are beneficial for businesses and you may even consider implementing them for your website or app!
How do push notifications work on the Web?
Push notifications exist for communication purposes. These don't necessarily look like the phone notifications that you just want to get rid of right away. On websites, the company usually uses notifications to request information, like your email address and birthday so they can send you special email offers. This is a friendly way of thanking you for being one of their customers. It doesn't hurt to fill out your information for some good deals!
A lot of the time, businesses find that push notifications on their website increase engagement and click rates. This goes to show how the general interest levels work for their company. If it keeps increasing, they're doing something right. If not, they know to make some changes. Push notification tools show what's working well and what's not based on the engagement and click rates.
Another benefit to adding push notifications to your site is you don't have to spend any extra money on making an app for your company if you can get your message or request across just by implementing it on your website.
No, this isn't like a chat window where you're prompted with questions from automated bots. While the notifications can be automated, they are taken seriously for customer inquiry so they can opt-in or out based on personal preference. Then this makes it easier for marketers to segment their email marketing preferences and mailing lists depending on the inquiry or responses customers submit.
5 starter tips
Now, how do I do this without annoying my customers or steering them away? It's all okay! Just be sure to set your notifications appropriately.
So take into consideration the following:
Time zones – You don't want your reminders or sales popping up at 5:00AM on the west coast while other members of your audience are just starting their workday on the east coast. Make sure to accommodate every possible audience.
Too many notifications – This is what will scare people away! Let them opt-in. Give the option, don't bombard them with too many. If you're unsure of how much it too much, give it a try and track the results. Then adjust accordingly.
Keep it simple – You know how we all agree to the "terms and conditions" of everything we sign up for? Don't make your pop ups super long and drawn out. Keep them brief with a quick overview of what's going on. People react positively to short and concise.
Spark Interest – Like mentioned previously, get involved with your audience. Give them coupons on their birthday, send them special deals on holidays, give them coupon codes with other companies you are partnered with. The people love a good deal!
Give it a try– You never know until you try. This could be a huge breakthrough for your marketing team and you may come up with some ideas that create some great leads.
Don't be afraid to try this out if you haven't before, and don't shy away from adjusting the current push notifications you already have in place. Updates are good in the digital world. If you're unsure where to start or need suggestions, we can help! Shoot us a message and we can share some ideas.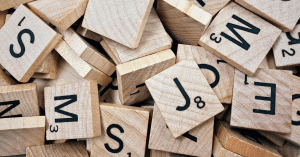 When you're creating a website, choosing your domain name can feel really stressful. You want something that accurately represents you, your business, your industry/niche or all of the above. After all, you're going to be stuck with it for a really long time.
Before you register your domain name, here is a list of things you should keep in mind and what to avoid.
1. Make it brandable and unique
When you say it out loud, does it sound like a real brand or generic? Your goal is to make the domain memorable and generic keyword strings are hard for people to recall. For example, if your business is desserts, does WorldsGreatestPies.com or DarnGoodPies.com sound better? I'm more partial to DarnGoodPies.com.
2. Easy to say, Easy to spell
It's important that you can easily share your domain both when speaking and writing. You will come across instances where you'll be sharing your domain in person. So it's imperative that any listener can easily understand it and spell it.
3. Short and sweet
The shorter the better. This is for multiple reasons. The shorter it is, the easier it is to say, share, type, and the better it will perform on search engines. 15 characters is a pretty good length to aim for.
4. Just say no to hyphens
Never use domains with hyphens. They can be read as spam domains.
And remember that easy to say, easy to spell tip? Hyphenated domains are prone to typos, which means you'll be missing out on valuable traffic. Also, imagine saying, "Make sure to visit my website! Its darn hyphen good hyphen pies dot com." Awkward right?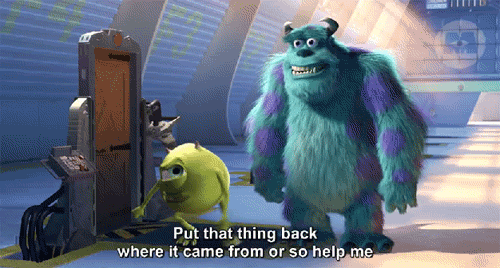 5. Stick with using .com
Not .net, not .info, not .co or any of those other custom extensions like .CLE.
It can be tempting to be clever with your domain extension and you may think you're setting yourself apart from your competition.
But these extensions are viewed them as untrustworthy and are prone to spelling errors.
Not only are .com extensions the most credible, but they're the most memorable. Think about this, how many times do you automatically type in dot-com at the end of a domain? Most other users will do the same. If your website is JanesPies.yum, people might search JanesPies.yum.com and you've lost out on traffic and confused a customer.
6. If you use keywords, use broad keywords
Using a keyword rich domain name doesn't carry as many positive associations and benefits as one might think. While they can play an important role in terms of SEO, Google tends to lean away from exact match keyword domains.
If you do use a keyword in your domain, I would suggest only using it if it helps make it obvious what you, your business or your blog is about.
7. Make sure your name is available on social media
Do a quick search on social media sites to make sure nobody else has your name, too! Using the same name on your website and social media pages reinforces your brand and makes it more memorable.
8. What if the domain you wanted to use is already taken?
It is very possible that you could come up with the perfect domain name and fallen in love with it only to find it's already been taken. That's okay. Be creative!
Crowdsource and ask other people for ideas. Mix some words around. Go to thesaurus.com and see if there are similar words you can use. Do you have a tagline or nickname you use all the time?
Are you your own brand? Consider using your name.
Just avoid registering it if another person or company has the same name. You put yourself at risk for an infringement lawsuit. That's no fun.
9. Leave room to expand
What I mean by this is don't make your domain so niche you put yourself in a box. You never know how your business might expand. For example, a baker could choose the domain BestPieRecipes.com. But what if they want to start publishing about cakes and cookies, too? How would anyone know there are recipes other than pie on there?
Summary
Choosing the right domain can be stressful. But the process can be easier if you follow the tips outlined in this article.
Make it brandable and unique
Make sure it's easy to say and easy to spell
Short and sweet
Avoid hyphens
Stick with using .com
Use broad keywords
Make sure it's available on social media
Make sure it's available period. You don't want an infringement lawsuit.
If it's not available, get creative.
Leave room to expand