Companies must do their absolute best to be ADA Compliant in 2022. In both physical locations and online, ADA compliance is the law. Let's look at the many reasons your company should adapt to be more inclusive.
Let's look at the many reasons your company should adapt to be more inclusive.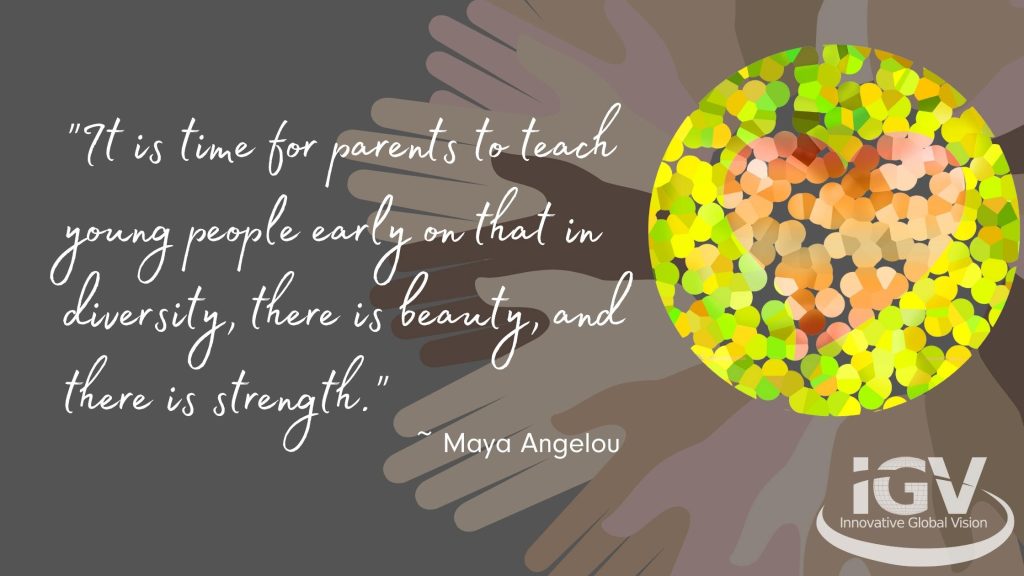 ADA Compliance The American Disabilities Act (ADA) was released by the Department of Justice released in 2010. Following the release, new standard requirements came for companies that have websites. Today, companies are expected to bring their websites up to code for people with disabilities so that their websites can be accessible for all users.
How Many People in the World Have Visual Impairments?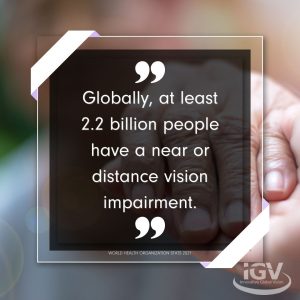 Here are the statistics found on World Health Organization (WHO) website. "Globally, at least 2.2 billion people have a near or distance vision impairment." Visual impairments the WHO breaks it down in the following ways.
Refractive error (88.4 million),
Cataract (94 million)
Glaucoma (7.7 million)
Corneal opacities (4.2 million)
Diabetic retinopathy (3.9 million)
Trachoma (2 million)
Near vision impairment caused by unaddressed presbyopia (826 million)
The WHO concluded that 1 billion people have moderate or severe distance vision or blindness. It is interesting to note, that they are not including color blindness in this scenario.
When it comes to digital platforms, color blindness is also be a consideration for color contrasts. According to the Colour Blind Awareness Organization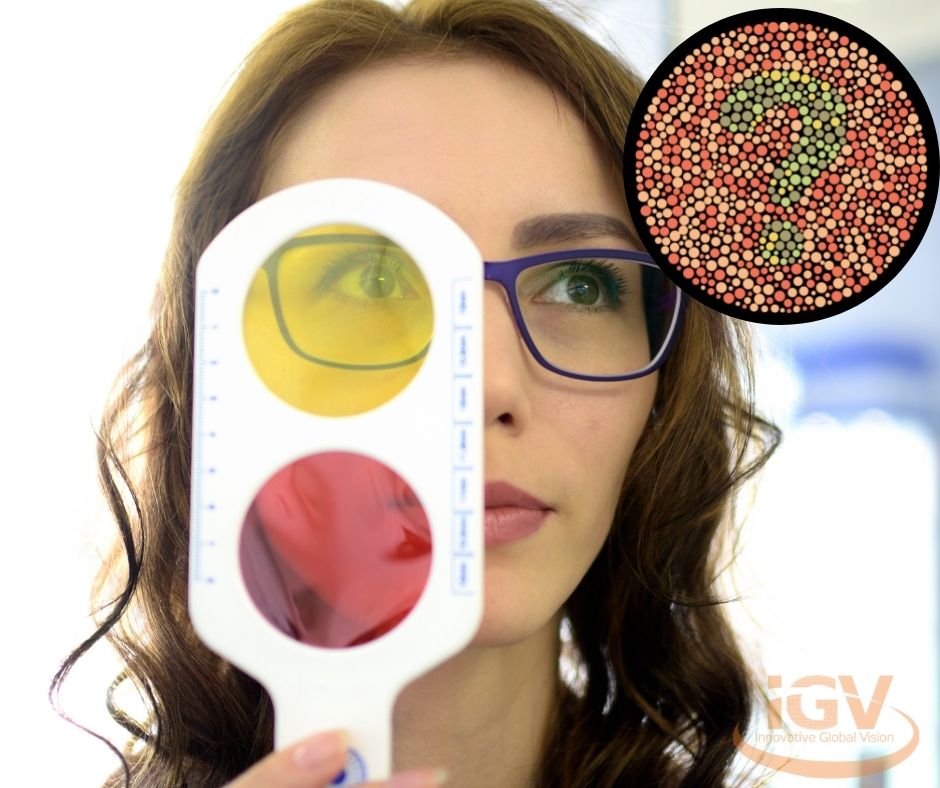 Color blindness (colour vision deficiency, or CVD) affects approximately 1 in 12 men (8%) and 1 in 200 women in the world. Worldwide, there are approximately 300 million people with colorblindness, almost the same number of people as the entire population of the USA!

https://www.colourblindawareness.org/colour-blindness/
Hearing Impairment Worldwide
According to WHO there are more than 1.5 billion people today living with hearing loss. That is almost 20% of the world population. Over 430 million humans have hearing loss that qualifies as "disabling hearing loss." By 2050 they predict that more than 700 million people could have disabled hearing loss.
Closed captions can play a big role in allowing those with hearing issues because impaired user will have more access to digital information. Everyone should make sure they are producing media that is inclusive for those with hearing loss.
Does Google rank your site better if you are ADA compliant?
Google has shifted their focus towards rewarding websites that provide good user experiences for all users. That includes ADA compliance. We know that Google is considering accessibility in their search rankings.
"Our UX Researchers work with people from all backgrounds and with a variety of abilities in order to understand what matters to our users in their daily lives. Based on these insights, we aim to design products that are inclusive and consider the needs of all users."

Google
Google launched a global initiative called "Google Impact Challenge: Disabilities." This program focuses on ways to program and use emerging technologies that increase independence and opportunities for people with disabilities.
What Laws Should You Consider in the United States for ADA Compliance :
Americans with Disabilities Act: Under the ADA, materials made available by public entities must be accessible. This includes state and local governments. The compliance also applies to places of public accommodation.
Rehabilitation Act: Applies to federal government entities ONLY. They now add captions to online videos. Section 508 applies to all electronic media.
21st Century Communications and Video Accessibility Act: Any content that airs on television must have closed captions. Both on the digital version used online.
Federal Communication Commission (FCC) regulated television on translating and captions for programming.
W3C Accessibility Guidelines (WCAG) is the world wide web consortium that develops standards for web: HTML, CSS and more.
The Department of Justice (DOJ) handles enforcing ADA compliance issues. They have been very clear on their stance. Websites that offer goods and services to consumers should aim to be ADA-compliant.
Conclusion:
Did you know that 1 in 4 people in the United States (about 61 million adults) are living with a disability? Today, designing your digital space with accessibility because it is smart business. It extends your reach to future customers. It is also the law. More companies are getting hit with complaints so it is important to try and be as compliant as you can to avoid potential lawsuits.
It is time to re-imagine your digital footprint including your website. No website is ever "finished." Your website is a living document designed to change over time.
At Innovative Global Vision aims to provide solutions for innovation and inclusion. This is a big initiative we have in 2022 and beyond for all our clients. Contact us today to see how we can help you bring your website closer to ADA compliance.
ADDITIONAL READING:
4 Ways to Improve Your Website Accessibility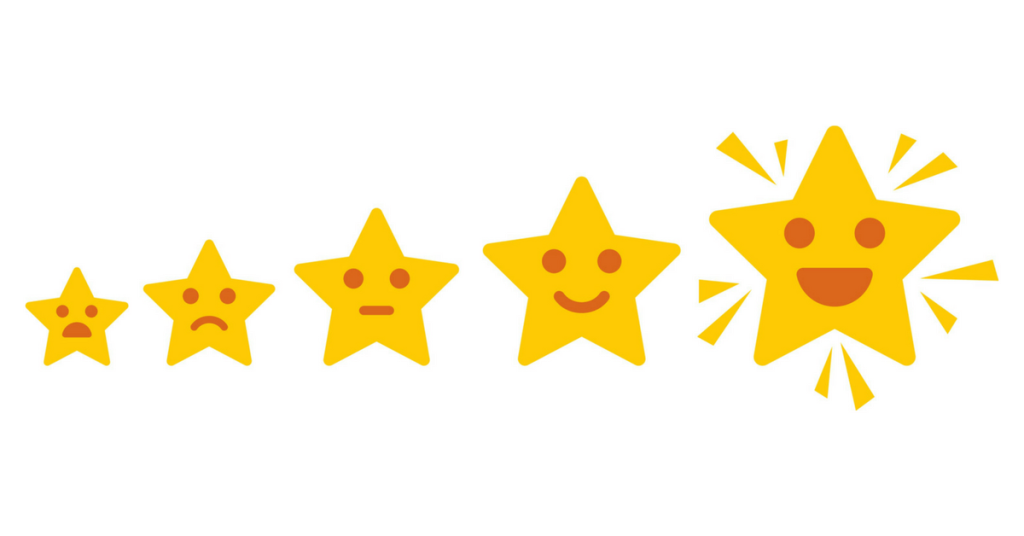 Do you know what your customers are saying about you online? If not, it's time to Google your business and check. Online reviews on platforms like Google, Yelp and Facebook (there are many more!) have the power to make or break a business and make a major impact on whether consumers decide to do business with you. In fact, a recent study from Pew Research Center found that around 8-in-10 Americans check online reviews when buying something for the first time. And 40% of Americans check reviews almost religiously before making a purchase.
The importance of online reviews is on an upward path and these reviews can not only boost the conversation about your business, but they can also bring in that extra revenue that your business will always benefit from. People have long relied on recommendations from their peers. That's because people simply trust their peers more than any advertisement. 88% of customers will trust online reviews as much, or more, than word of mouth. Online reviews make that ridiculously easy.
Reviews Mean Foot Traffic
Consumers see reviews every time they search whether they are looking up your specific business, or if your business gets populated to the top of their search results because you are offering a service that they are looking for. The more reviews you have, the more likely it is that your business will intrigue a consumer. A whopping 90% of customers read the online reviews before ever stepping foot into an establishment and making a purchase.
Another study found that 67.7% of consumers say at least half of their searches result in a visit to a local business.
But what about negative reviews? Fear not.
Positive and Negative Reviews – They Both Matter
It goes without saying that positive reviews are necessary and welcomed with open arms because 92% of people will use a local business if it has 4 stars or higher. However, it is important to note that negative reviews are also very important. In a weird twist of fate, they can even help (sort of). See, if all the reviews were perfect all the time, it begins to look as if they were forced or made up. It's okay to have negative feedback as well so that you as a business owner have a better idea where you can improve your services. Negative reviews can also show to address the problem and fix it so the same thing does not happen twice.
How To Respond To Negative Reviews
The worst thing you can do is blame the customer or engage in argument. It's unproductive and only solidifies what the disgruntled customer is saying. You always want to acknowledge their concern – often that's all they really want.
When handling a client's social media, I'm often tasked with also monitoring and responding to a variety of reviews. I'll share with you my tried and true method of handling negative reviews:
Apologize
Reinforce positive values of business
Thank them for their feedback
Acknowledge the importance of their feedback so that your business can continue to approve
Invite them back again
Paying attention to your negative reviews can go a long way. Failing to address concerns publicly can come across as your business doesn't care.
How to Respond to Positive Reviews
It's important to address the love your business gets, too! Usually, simply thanking them does the trick.
How To Get More Reviews
Getting these reviews can be as simple as asking customers to review your business, products or services. There is about a 70% chance that when asked, a customer will happily leave an honest review about your business. Customers trust customers and by asking them to give their open honest opinions, it makes them feel like they are welcomed clientele.
The task of promotion for small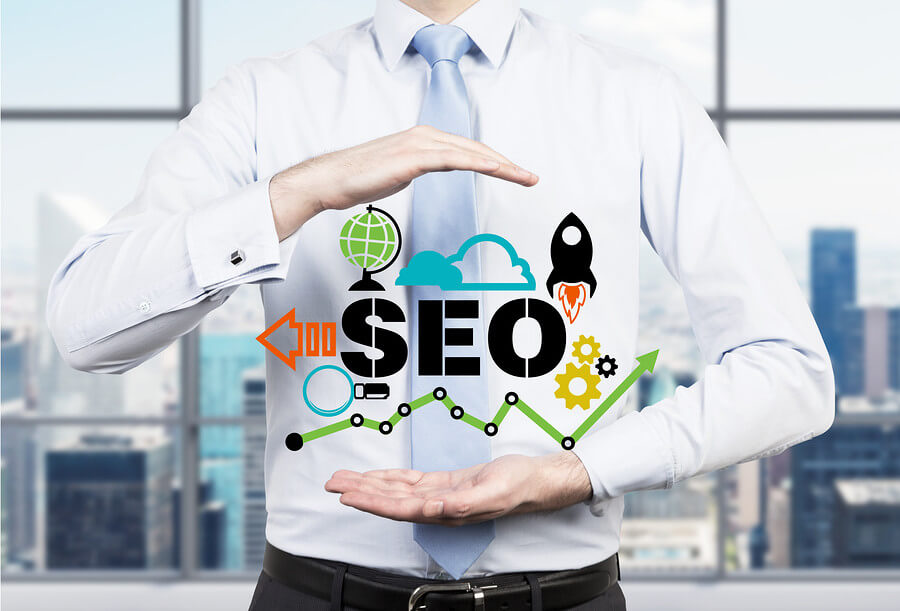 business owners is never an easy one. While striving to get the ball rolling when it comes to public awareness, the question that seems to plague most businesses is, how do we reach our target markets online in a more successful fashion? Well look no further, the following are some tips business owners should implement when it comes to SEO.
First things first, what is SEO? Simply put, SEO stands for Search Engine Optimization–which is the process of ensuring your website can be found in a search engine's results page (Google, Bing, etc.) when searching for words or phrases relevant to the content on your website. So this would require editing your website and it's content in order to affect the visibility of your site and improve your ranking for searches.
Here are some DO's and DON'TS when it comes to SEO:
1. DO use keywords from questions your customers would routinely ask.
If you know that customers continually ask a certain questions, its best to include keywords in order to help draw them to the right information as well as your site. If you offer local services, don't be afraid to optimize your site around those local keywords. Think of SEO as trying to answer the question your customers or prospective customers are asking.
DON'T focus in heavily on specific keywords.
Although using keywords can be extremely helpful, don't center content around the keywords. Learn to remain natural in your writing; search engines have themselves moved beyond matching keywords in their search.
2.DO develop a calendar of content to stick to for the next few months.
You should aim to post customer driven content (content that interests them) once a week. Content that focuses on your products, services, and the concerns of your readers/customers.
DON'T forget about your readers.
You want to try and gear your content to the type of readers who will be visiting your website. So ask yourself, what do they want? What are they searching for? What problem(s) do they need solved? So think carefully what your readers are searching and frame your content accordingly.
3. DO make sure your website is hosted on your domain.
(I.e. www.yoursite.com rather than www.yoursite.wordpress.com) This is crucial in ensuring that you get the full value of SEO. It also helps with ranking.
DON'T leave your website as just a set of images.
Images can't be indexed the same way text is by search engines, so if you just include images you'll have a harder time ranking. Images are a really good accompaniment on your site only when set along with text to fully explain your product offerings, and if you give your images descriptive file names like brown-shoes.jpg rather than img201512. Google's search bots are pretty clever, but they don't have eyes. So also use alt-text to explain what your image portrays.
4. DO implement these "SEO strategies".
Your "SEO strategy" is an extension of your domain expertise. So take the time and learn about "technical SEO" in bite-sized chunks. Once you get the hang of things, you have the chance to produce and write content that impacts your customers.
DON'T believe it's too complicated.
It doesn't have to be and shouldn't be. Yes, a part of SEO is about the code of your website (title tags, headers etc.) but to ensure that your site is easily indexed by search engines, requires knowledge of code, which can be learned or requested by assistance of others. Overall though, excellent SEO consists more of relevant and meaningful content provided to an audience that is searching for a product or a service that you deliver.
When done well, SEO can help increase and continue to nourish the abundant source of free traffic to your website. Therefore, it is important to produce fresh, relevant content that matches what your audience is searching. Your content on your website is the principal source to deliver answers to the questions of your customers.
In today's business world there are so many hot topics like social media and search engine optimization (SEO) that are constantly thrown around without people fully understanding what they are and how they work together. The purpose of this article is to define what exactly social media and SEO are, their relationship to each other and how they can help your business grow.
Social Media
The official Merriam-Webster definition of social media is: forms of electronic communication (as Web sites for social networking and microblogging) through which users create online communities to share information, ideas, personal messages, and other content (as videos). From a business perspective it is a channel that allows you to connect with your customers and followers on a more personal level. You can quickly communicate with your followers, share your expertise and show your business off to a community that is passionate about your brand.
Search Engine Optimization (SEO)
According to Search Engine Land, SEO is the process of getting traffic from the "free," "organic," "editorial" or "natural" search results on search engines. It involves optimizing your website with keywords in the content to help Google when it ranks your site. There are many elements that go into SEO such as content, social media, video, links and more. You want to make sure to avoid keyword stuffing (ie: placing large amounts of keywords throughout content even if the content does not make sense) Google will knock you for that and will lower your search ranking. SEO is a complex topic so more research may be needed to fully understand the topic.
Social Media & SEO Together
Social media and SEO have an important relationship together when it comes to search rankings. Google will look at your social posts and urls and information and consider the information there in the search rankings. You want to make sure that you fil out all of your company information on your social profiles to help with recognition and your rankings. The higher visibility your posts and pages receive will also help with your rankings so the more engagement your page receives the better your rankings will be. But an important thing to keep in mind is that you want quality followers over quantity. Buying large amounts of followers will not help your rankings and some social media sites will go through and occasionally delete out fake followers. You want to focus on building up a loyal following on social media who are genuinely interested in what you have to say. The biggest thing to keep in mind when it comes to social media is to be honest (aka no fake accounts or followers) and create quality content that your followers will want to share with others.